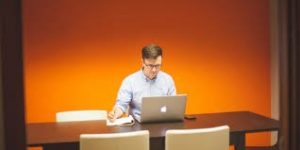 Help To Grow Grant Available
Government Discounts of up to £5000 on Accounting Software.
UK Government launches Help to Grow: a digital scheme designed to support businesses in their adoption of digital technologies.
The scheme is designed to support SME'S in making the most out of the number of digital technologies that are currently available to them.
Launched in January 2022, Help to Grow gives the opportunity to eligible business to receive a discount of up to 50% on any costs of an approved software, that is worth up to £5,000. The scheme provides access to practical specialised support. It also helps choosing which digital technologies are best suited in order to boost their growth and productivity.
At this moment in time there are three accounting software providers who are signed up to the scheme which include Sage, Intuit, and E- Crunch. The next step will be to extend the scheme to e- commerce software.
What is Help to Grow- Digital
A government led programme designed to help SME'S throughout their digital technology adoption journey. This includes diagnosing their needs all the way to weighing up purchasing options and technology implementation.
What businesses are eligible for the scheme?
To qualify for this scheme, you will need to meet a series of criteria.
Your business can be from any sector but must be based in the UK.
The business needs to be registered with Companies House, or a registered society that's on the Financial Conduct Authorities Mutuals Register.
Five to 249 people need to be employed.
Your business needs to have been trading for more than 12 months, with an incorporation date of at least 365 days before your application.
You're purchasing the software for the first time.
As part of the scheme, all businesses can also benefit from free advice via the online platform.
How to Apply
Before you apply for the financial discount you will first need to ensure that your business is eligible and decide on your chosen software. To check this there is a short quiz on the Help to Grow: Digital website if you are unsure of what is required
There are 4 parts to the application:
Your chosen software
Business details
Applicant information
Email verification
As well as this, you will need the following to support your application:
The business's Companies House or Financial Conduct Authorities Mutuals Register number
Your name, role in the business and work email address
The number of employees working at your business.
Once the application has been completed and all fraud and eligibility checks have been passed, you will receive a link to the website of your chosen software supplier.
This link will take you to a final breakdown of costs. At this stage you can finish your purchase, with the discount applied.
This scheme is a great way for SMEs to improve their business and move ahead in this new digital world quickly and cost effectively. As a bonus, you also have the reassurance that its curriculum and validity is backed by the government.
While the Help to Grow: Digital scheme will require a small investment of your time and money, the return on investment can be considerable.
And remember, even if you don't sign up for it, there's a strong chance that your competitors will.
If you would like any further information regarding this scheme please give us a call on 01217775361.