Green Home Energy Grant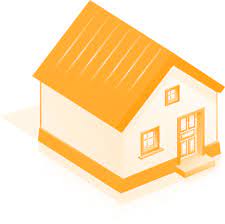 If you're a homeowner or residential landlord you can apply for a Green Homes Grant voucher towards the cost of installing energy efficient improvements to your home.  These vouchers are available now!  Apply here.
Improvements could include insulating your home to reduce your energy use or installing low-carbon heating to lower the amount of carbon dioxide your home produces.
You must redeem the voucher and ensure improvements are completed by 31 March 2021.
Vouchers will cover two-thirds of the cost of eligible improvements, up to a maximum government contribution of £5,000.  Additionally, if you receive certain benefits, you may be eligible for a voucher covering 100% of the cost of the improvements. The maximum value is £10,000.
The voucher must be used to install at least 1 primary measure (insulation or low-carbon heating) and secondary measures (including window glazing, draught proofing etc).
For more information on the specific measures, please see the government's website.
The voucher will cover any labour, material and VAT costs.
You must receive at least 1 quote from a Green Homes Grant registered installer in order to apply for a voucher.
Once your voucher has been issued, the installer can begin the work.
To redeem your voucher you'll need to confirm that:
the installation was completed satisfactorily before the voucher expiry date
you have received the necessary documents from the installer
you have paid your share of the costs to the installer (if applicable)
you meet the relevant eligibility requirements
You will need to provide a dated copy of the invoice issued by the installer.
If you would like any help with applying for this voucher, or information on any other government support available, please feel free to contact us for a free meeting with a Chartered Management Accountant.
0121 777 5361