New £500 Self Isolation Grant
Amid the recent announcement of tougher restrictions across the UK, the Government has set up a new self isolation grant to help support those who need financial help while they self-isolate. We are now told to go into a 14-day quarantine if we have been notified by the NHS Test and Trace system that we have come into contact with someone who has tested positive for coronavirus.
Boris Johnson said earlier this week: "I don't want to see a situation where people don't feel they are financially able to self-isolate. That's why we're also introducing a new £500 Test and Trace Support payment for those on low incomes who are required by NHS Test and Trace to remain at home to help stop the spread of the virus."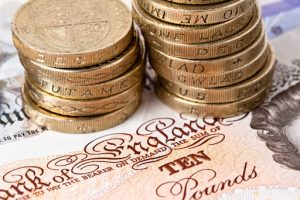 When will the grant be available?
The new grant will be released on October 12 once local authorities have set up the scheme. Anyone who is told by the NHS they must self-isolate from September 28 onwards will be able to claim this grant if they are eligible.
Who is eligible for the self isolation grant?
The grant will be available to those who are:
• Told by NHS Track and Trace to self-isolate
• Unable to work from home and will receive less income as a result
• Employed or self-employed
• Currently receiving Universal Credit, Working Tax Credit, Income-Based -Employment and Support Allowance, Income-Based Jobseeker's Allowance, -Income Support, Housing Benefit and/or Pension Credit.
If you have any questions regarding this matter, or on any other government schemes currently available, feel free to contact us on 0121 777 5361 to arrange a free meeting with a Chartered Management Accountant.