Card Reader Options for Small Businesses
With today's current climate and buying habits, it's commonly accepted that most businesses accept card payments. The contactless spending limit is even due to increase from £45 to £100 later this year, the Treasury has confirmed.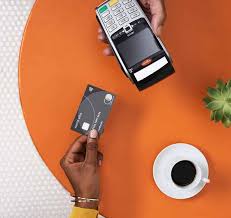 However, it is often less obvious to decide how to accept card payments. There are many options available, such as fixed card terminals, portable machines, and mobile card readers. In this article, we'll explore which type to use for your business, and why.
App-based card readers are becoming increasingly popular with small businesses and start-ups, especially those which operate a mobile business. They work by connecting the small device to Wi-Fi or a mobile phone connection to process the payment. For low-volume, low-value scenarios they are ideal with low start-up costs and no monthly fees. But their slower speed of operation and higher transaction costs mean they are not as suitable as volumes and values increase.
For larger operations, or businesses or charities who regularly accept card payments, especially where speed of operation is a requirement and/or high values are involved, traditional chip and PIN terminals are the preferred option.
These terminals include:
Countertop machines – where the machine sits on a counter connected by wires to a broadband or phone line port.
These machines are ideal for businesses or charities with a fixed location who serve customers at a till point.
Portable machines – where the machine sits in a cradle or base unit and can be picked up and used up to approximately 50 metres away from the base unit. The base unit is connected to an internet or phone line and charges the portable terminal and establishes a connection through Bluetooth or Wi-Fi.
Portable terminals are ideal for businesses with a fixed location who accept payments from around the premises such as restaurants and bars.
Mobile machines – a self-contained portable chip and PIN machine which uses mobile internet or Wi-fi connections to complete transactions. These machines are ideal for businesses and charities who operate at a variety of locations or events. Mobile food vans, pop-up shops and market stalls as well as charities canvassing for donations in different areas can all benefit from a mobile chip and PIN terminal.
Particularly for small businesses, we have found that SumUp offers the best card reader with the lowest running costs. Their wireless card reader can facilitate contactless and chip payments, connecting to a mobile device via Bluetooth. It accepts all major card types, including Visa, Mastercard, American Express, Apple/Google Pay etc. SumUp offers the lowest transaction fees, at 1.69%. The upfront cost is £29 (excl. VAT), and there are no monthly fees like a fixed card terminal.
If you'd like any other advice on becoming self employed or forming a limited company, please contact us to book a free meeting with a Chartered Management Accountant.
0333 444 1539